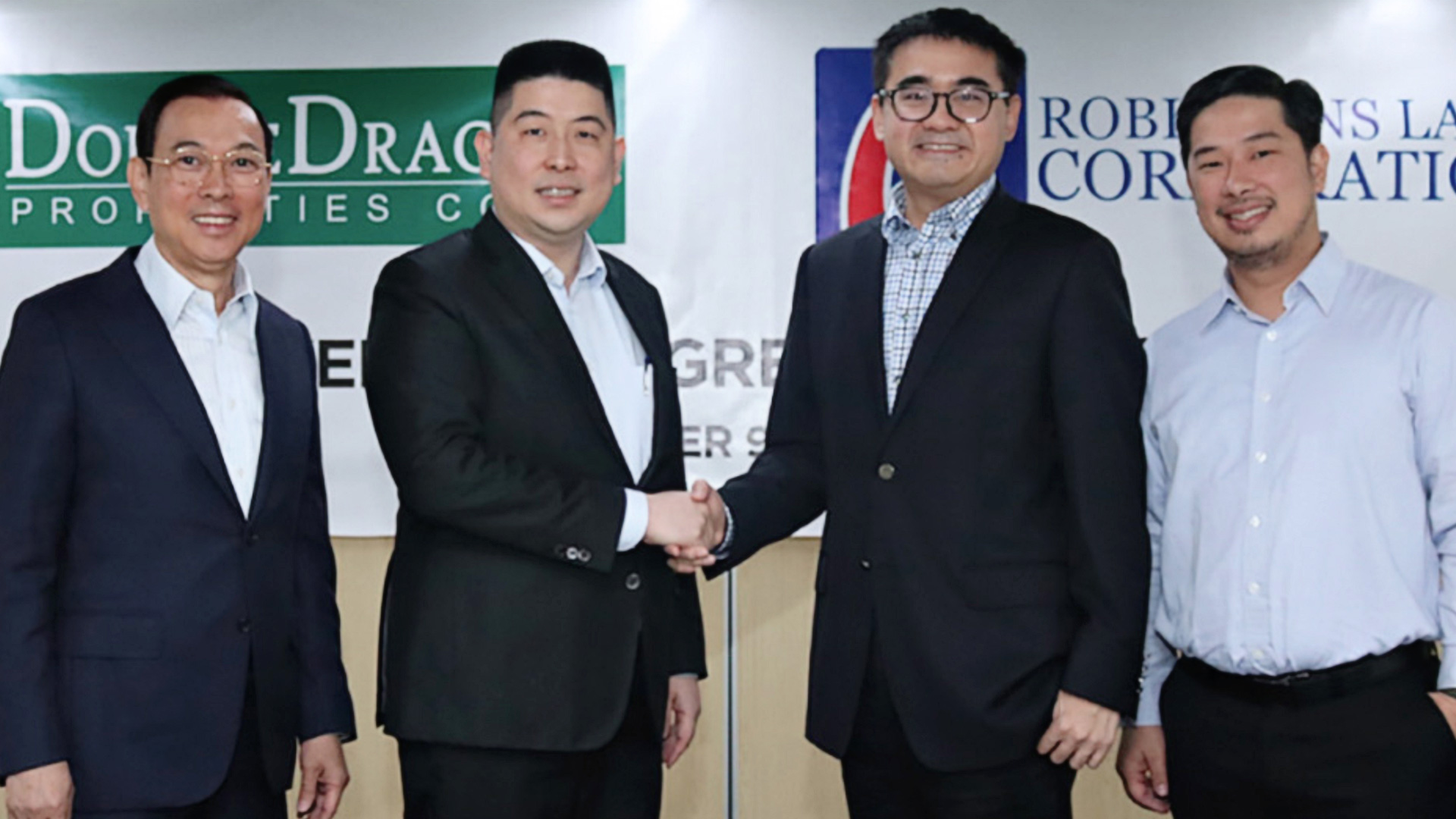 Sia first did business with the Gokongweis when he opened the first Mang Inasal in Robinsons Mall in Iloilo City.

DoubleDragon Properties Corp announced on Monday, December 9, that it has signed an agreement with Robinsons Land Corp. (RLC) to jointly develop a prime commercial lot in Libis, Quezon City.

According to a disclosure to the Philippine Stock Exchange, the 10,032-square meter property is adjacent to Robinsons Land's first township development, Bridgetowne. Robinsons Land and DoubleDragon will share the buildable gross floor area of the Property on a 50-50 basis.

It is the first joint venture between DoubleDragon, chaired by Edgar "Injap" Sia II, and the Gokongwei's RLC, although this isn't the first time the young entrepreneur has done business with the family.

Sia, who founded the Mang Inasal fastfood chain that he later sold to Tony Tan Caktiong's Jollibee Foods Corp., opened the first branch of his concept restaurant in the Iloilo branch of Robinsons Mall in 2003.

Sia would later also do business with TanCaktiong on the property development company DoubleDragon

Plans for the one-hectare Libis property include the construction of Robinsons DoubleDragon Square, a retail and office building that will be jointly owned by both companies.

The property will form part of the integrated development of Bridgetowne, which features residential condominiums, office buildings, shopping centers and a five-star hotel. The township also features a one-hectare park, a public art installation and a transport terminal.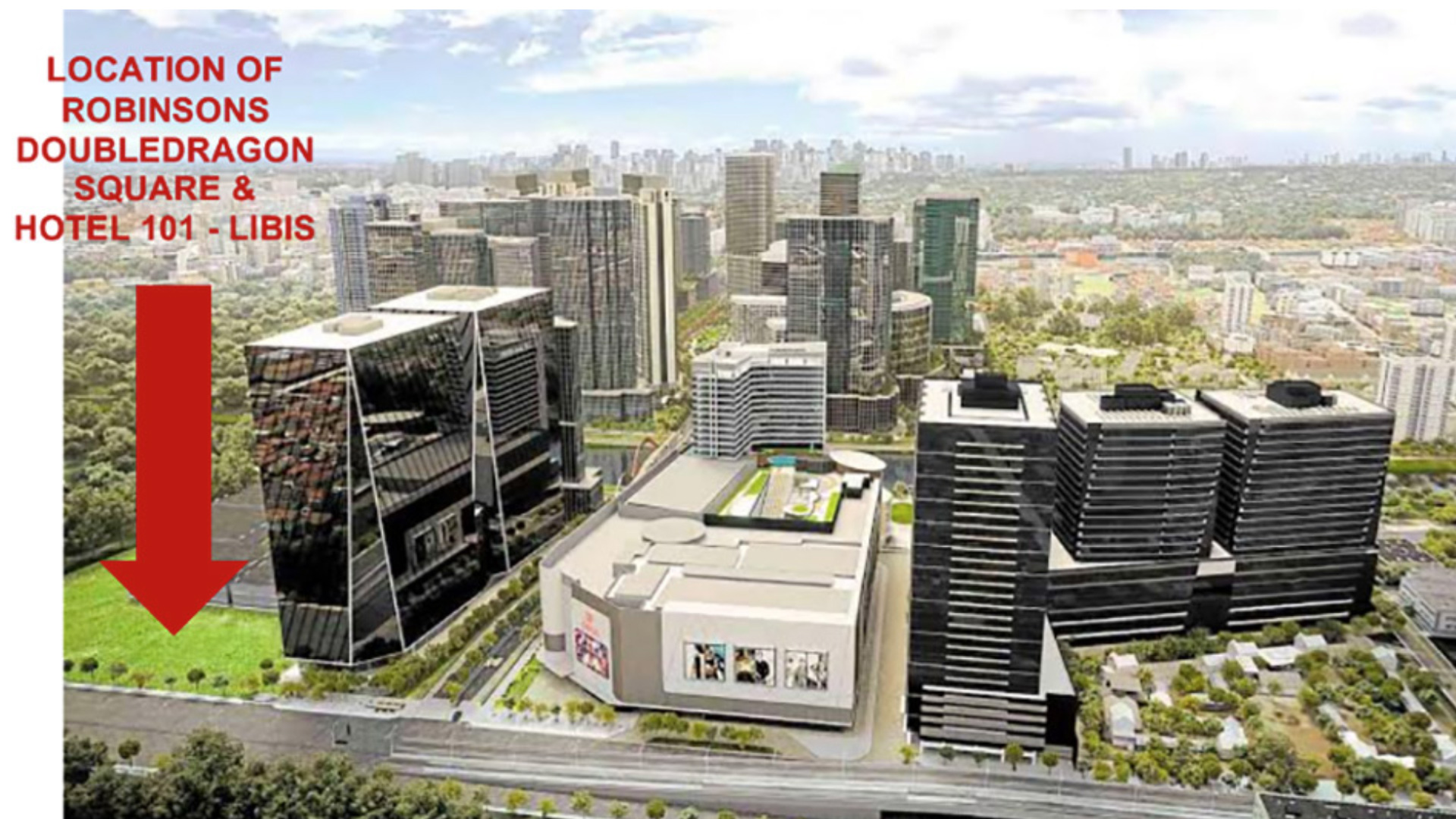 The Libis property will also include a Hotel 101, which will be solely developed by DoubleDragon's Hotel of Asia, Inc. Hotel 101 Libis will be the eighth Hotel 101 project in the country following similarly branded properties in Manila, Fort Bonifacio, Davao, Boracay, Bohol, Palawan, and Cebu.

"We are glad to have this joint venture with Robinsons Land as we see the great potential of Bridgetowne to become one of the most relevant business parks in Metro Manila," Sia said. "We believe this partnership between DoubleDragon and Robinsons Land will bring about long-term fruitful gains to both companies."

"Being close to achieving our 2020 vision, we are now making preparations for the next stage of DoubleDragon's growth," added Sia.

DoubleDragon said the transaction is subject to regulatory approvals from the Philippine Competition Commission ("PCC") and other relevant agencies.

DoubleDragon targets to complete a leasable portfolio of 1.2 million square meters by 2020 comprising of 700,000 square meters from 100 of its CityMalls, 300,000 square meters from its Metro Manila office projects DD Meridian Park and Jollibee Tower, 100,000 square meters from the pipeline 5,000 hotel rooms of Hotel 101 and Jinjiang Inn Philippines, and another 100,000 square meters of industrial space from various CentralHub sites across Luzon, Visayas and Mindanao.

Go back to news