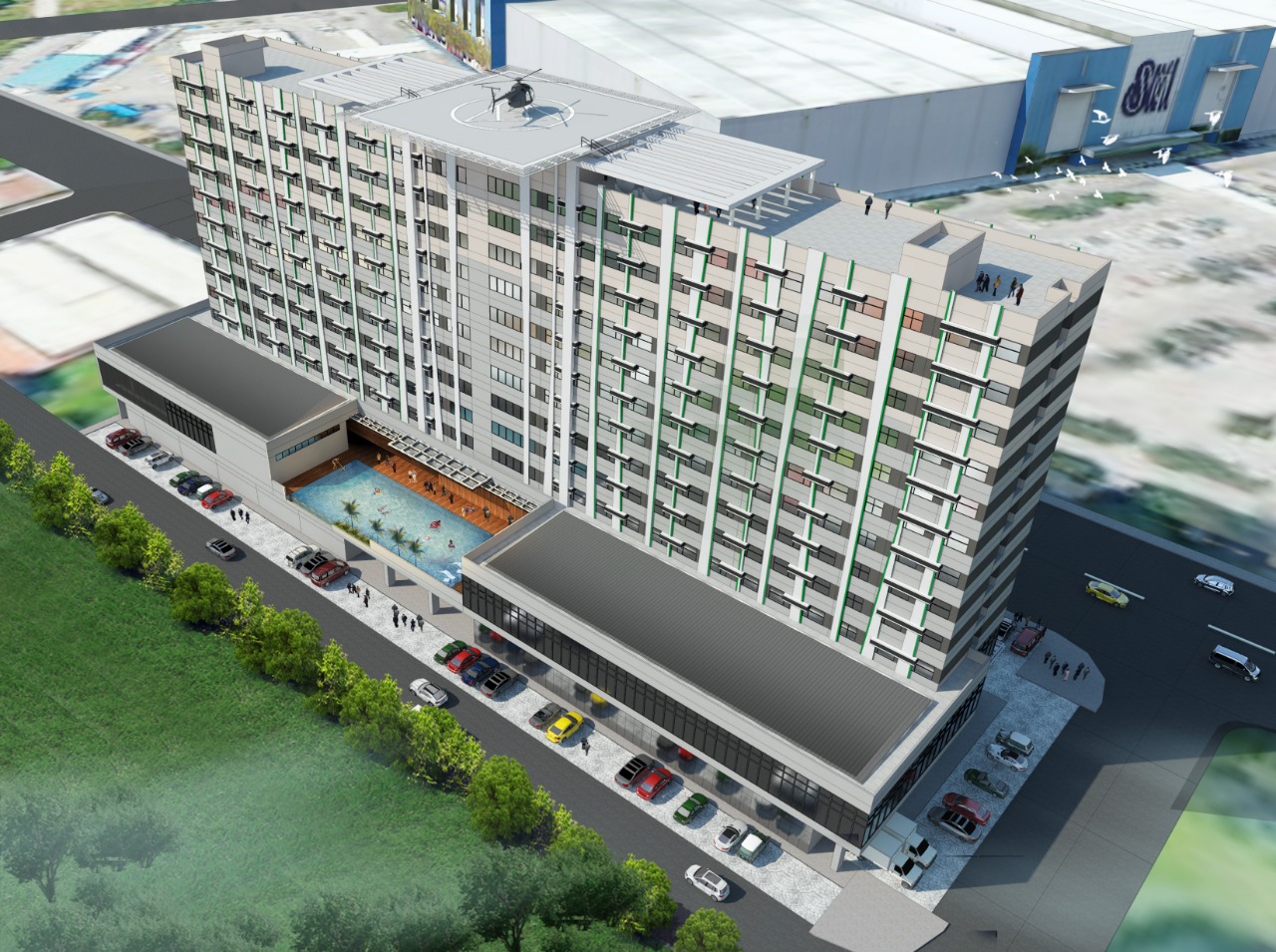 Capital Appreciation
Hotel 101 is a titled freehold investment so all unit owners get a condominium title in their name which should appreciate as the underlying land assets appreciate, as condominium owners own on a prorated basis the land the hotel sits on.

The table below shows how property prices have increased in the Bay Area along with the other key business districts in the Philippines. Units are selling fast, and Hotel 101 recently sold out all their units in Hotel 101 – Fort! But not to worry. In case you missed your chance, Hotel 101 is expanding to strategic tourist and business locations in the Philippines such as Boracay, Cebu, Palawan, Bohol and Libis in the future. For now, they are currently offering their latest project in the biggest business district in Mindanao, Hotel 101 – Davao.




As you can see in the table, the Bay City, where the first Hotel 101 was built, has moved up from 198,000 Pesos per sqm in 2016 to 500,000 Pesos per sqm in 2019. The same is true for Davao, which has seen appreciation move from 50,000 Pesos per sqm in 2016 to 220,000 Pesos per sqm in 2019.

This answers the question on the potential earnings brought about by capital appreciation, and the possibility of these business districts to continue to increase in price. Now all eyes are on Hotel 101 – Davao as a new key area of growth for years to come! If you look at the table below, you will see that the CAGR of Davao from 2016 – 2019 beats Fort and Cebu massively, while it surpasses Manila by almost double.




The potential for Hotel 101 – Davao is rooted in the potential of the city to continue to grow and blossom as the center of activity in Mindanao. If you would like to have your own unit in Hotel 101 – Davao, the investment is pegged at 4,880,000 Pesos. What's so interesting is, there's so many options right now for you to be able to have your own unit.

Here's How Flexible The Investment Options Are.



Hotel 101 will potentially charge 4,000 Pesos a night for hotel guests and you as an owner will earn 30% straight of whatever the gross room revenues are, as long as the hotel is operational.

The unique feature of Hotel 101 is that all Happy Rooms are exactly the same size, 21 sqm, which means all unit owners have an equal share in the hotel operations revenue. Other condotels will only distribute revenue from your actual unit's revenue for that month; in this case, it doesn't matter whether your actual unit was used or not. You will still receive your equal share in total revenues every 16th of the following month.

Here's A Breakdown On How You Could Possibly Earn Given Certain Occupancy Scenarios.



This means that if the hotel is 90% full, you get a gross yield of 8.79%. Just to be a bit conservative, should they get just 70% occupancy, you still get a yield of around 7.02% on a yearly basis. Please do note that 7.02% beats time deposits, government bonds, some corporate bonds, some preferred shares and some common stocks.

To give you also some sort of benchmark, Hotel 101 – Manila has an average occupancy rate of 89% for 2019 and 82.53% for the first half of 2020, as the hotel accommodated BPO employees during the community quarantine.

This global pandemic will pass and the economy will eventually recover overtime. When all is said and done, Davao will come out of the gates running and will continue to be the leader of growth in the entire Mindanao area. With that, we will see business transactions continue to increase, while tourism will pick up and travelers will flock back to see the city and the nearby islands. As the city grows, property prices will continue to follow.

In real estate, you do not wait to buy. You buy and wait and let time make your money grow! This may not be a "get rich quick" but this is a "get rich right". This is your shot to have cash flow and growth all at the same time.

To Put It All Together, Investing In Hotel 101
Investing in Hotel 101 is passive income as it allows you to earn while not actually watching the property. In short, it's a low-risk and low-effort investment.

You earn from the sweet spot of investing because you benefit from the increasing land value of Davao, and the monthly cash flow brought about by the earnings derived from the hotel revenues.

The earnings that you will get from Hotel 101 will traditionally beat other fixed and stable asset classes.

To End
If you have the cash today, if your income is not interrupted and looks relatively secure, Hotel 101 is a good, stable investment that you could rely on for cashflow and capital appreciation later on.

But wait, there's more. Aside from the revenue that you get from the hotel, you are also entitled to 10 nights free stay in Hotel 101 annually, 5 in the location where your unit is located and 5 in any Hotel 101 nationwide. Something that you could use or gift to family and friends.

If you want to know more about Hotel 101 and investing in them, here are their contact details so you can book a discovery call:

Website: http://hotel101sales.com.ph/

Mobile: +639175078111

Email Address: inquiries@ddsales.com.ph

Facebook: Hotel 101 – Facebook

I really do hope this article helps you so you have the right information that could give you the conviction to invest with confidence! After all, in the world of investing, the more you know, the better decisions you will make. I hope that this article serves as an encouragement for you to invest in the prime years of your life, as my greatest desire is to see more and more Filipinos move from just merely being consumers to investors. Investing is the game, and it allows you to live life on your own terms, so you get to do what you want, when you want.

God bless you and to the next post!

Original article: https://marvingermo.com/how-to-make-money-from-condotel-investing/

Go back to news