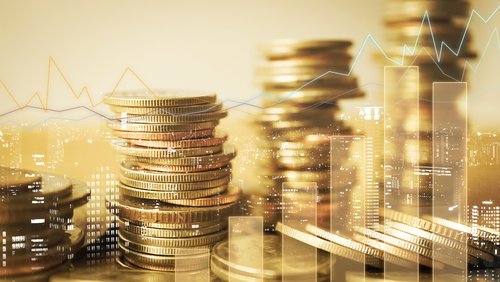 Why we checked on investing in condotels?

It's like investing in your own condominium unit without the hassle of looking for people who will rent the place. Hotel 101 has service staff, housekeeping, concierge services, and amenities that guests can share. They take care of the operating expenses, unit repairs, and maintenance. Unlike other property investments, Hotel 101 does not have maintenance costs, repair costs, and association dues.




While the hospitality industry in the Philippines was affected negatively as a whole, the data above shows that Hotel 101 – Manila remained resilient! During the height of the pandemic and amidst the lockdown, the annualized yield for original owners was barely affected! Hotel 101 – Manila's pre-COVID annualized yield was 7.42% in 2018 and 8.12% in 2019. This was possible since Hotel 101 – Manila catered to BPO employees and other long-staying guests. What a relief for the unit owners! As a homemaker, I am analyzing this investment to be pandemic-proof which makes it such a simple worry-free investment that's really perfect for moms!

How will my money grow?

Hotel 101 has made it easier for beginner investors because they have only one size for the Happy Room (21 square meters). Other condotels have different sizes which makes the revenue hard to monitor and track. Hotel 101 Unit owners receive 30% of Gross Room Revenue every 16th day of the succeeding month as long as the hotel is operational. Unlike traditional rentals, 30% of Gross Room Revenue is divided equally among unit owners, regardless if their unit was used!




Sharing with you the different payment schemes for Hotel 101 – Davao to give you an idea. You can always email Hotel 101 at inquiries@ddsales.com.ph for assistance.




Property appreciation is expected besides income from Gross Room Revenue. And it's really great that Hotel 101 projects are located in prime tourist and business locations!




Wanna know something even more awesome? Unit owners get 10 FREE nights a year! 5 of which to be used in the location where the owner's unit is located, and the other 5 can be used in any operational Hotel 101, which means more staycays for the family! This is definitely the best way there is to own a property.




I honestly believe that investing in condotels, specifically with Hotel 101, is a good investment. My dream is to comfortably enjoy quality time with my family while having a passive income. This kind of real estate investing can make monthly cash flow possible without requiring much effort! That's the life!




If you have more questions about this real estate property investment, you can check their website or Facebook. And contact them at +639175078111 inquiries@ddsales.com.ph

It's never too late to become an investor.

Experts say that investing is the best way to grow your wealth. And according to a recent survey by Magnify Money, more than 3 in 4 investors, 77%, regret not getting started earlier. You may be well into middle age before realizing that life is moving quickly, requiring a plan to deal with old age and retirement. Fear can take control if waiting too long to set investment goals, but that should go away once you set the plan into motion. Remember that all investments start with the first peso, whatever your age, income, or outlook. Those who have been investing for decades have the advantage, with growing wealth allowing them to enjoy the lifestyle that others cannot afford.




Investing can be scary, there's no denying it, but it's important not to let fear stop you from taking control of your financial future over the long-term. Learning about your investment, even at a basic level, can be really empowering. And knowing that your hard-earned money is finally doing all the work for you after years of saving up is a reward you deserve.

Love,

Momma Nish

Original article: https://dyosathemomma.com/why-shouldnt-we-be-scared-of-investments/

Go back to news